I must admit, if I'm proud and happy with all the interviews I've done so far, some of them score more than others. Because of a meeting, a friendship that is created or, as here with Lupin, for the pride of being able to exchange with such an artist!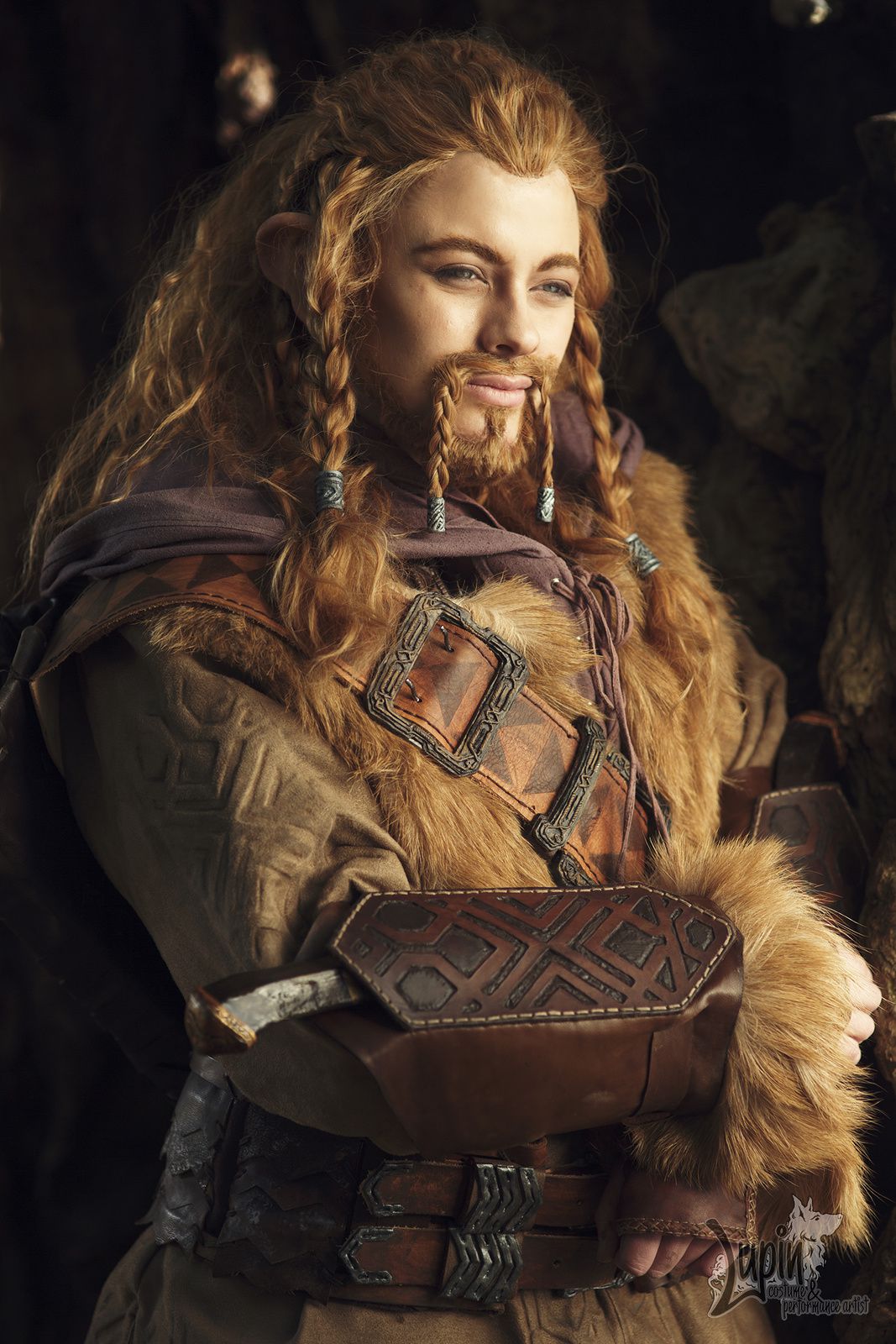 Can you introduce yourself a little? Tell us a little about yourself?
I'm a female cosplayer from the Nordic country of Denmark. However, I'm not just a cosplayer. Daily I study as a film and television technician, which means I have all my workhours rooted with creating documentaries and short films, where I do work as either photographer or editor.
Besides from crafting on my cosplays in my free time I love losing myself to various PlayStation games or drawing, editing video and pictures.
I always have a creative mind going and I love to sing and dance while cleaning or doing the dishes.
What can I say more? I love dogs, specially their ancestors, the wolfs, hence why I'm called Lupin, also after my favorite Harry Potter character – could I pick another name today it would be Robin – But my sister and I named our family dog so, and he is the loveliest little wolf-cub.
How long do you cosplay? Your first suit?
Have been cosplaying for about 9 years now, starting back in 2008 where I crafted my first costume which was a manga character called "Lavi" from the series of "D.Grey-Man"- That character name stuck with me for years, as people called me Lavi whenever they saw me.
What has inspired you to do Cosplay?
Well at first it came quite natural as my sister and I was casually looking up stuff on the internet sometime around 2008. We didn't really know it was called cosplay, but more just to "dress-up" as fictional characters. It didn't take us long to realize it actually had a name, and so ever sense we have tried to explore this hobby in all of it's different forms and shapes.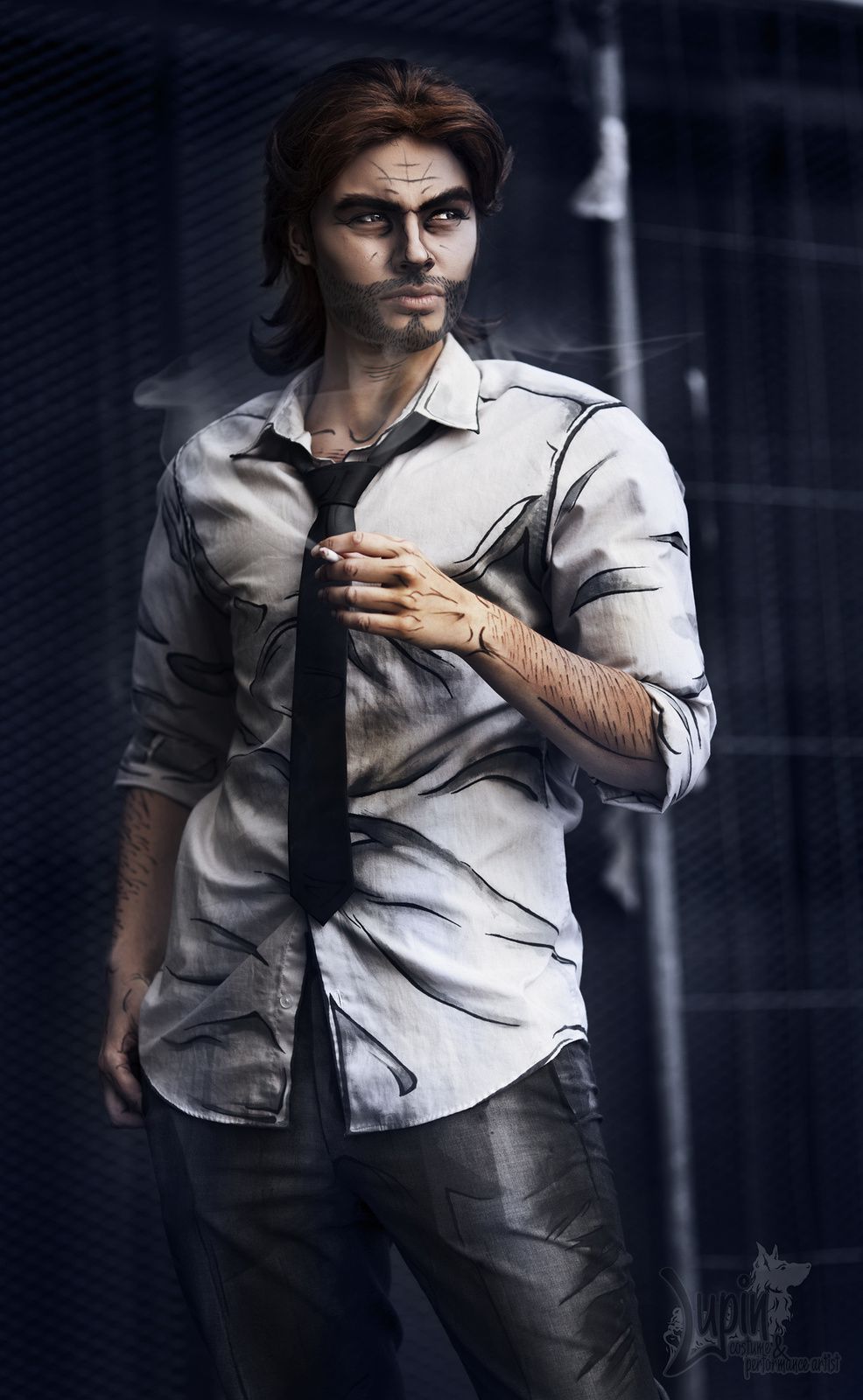 How your passion is perceived by your family?
My family is quite acceptable of my hobby. They sense the creativity that blooms from my projects and always encourage me to keep on doing it, if it keeps me happy.
Is cosplay a passion that takes you a lot of time?
Unfortunately, I can't spend as much time on cosplay as I want to.
I am going through a rough full time study that 7 months a year sends me to work hard on one of Denmark's oldest Television broadcasting companies. When however, I get to spend time on my costumes I stride to give it my full attention, so I don't miss any details or miss out on new and exciting techniques.
Can you explain the course of the creation of a costume?
Can I explain the course of creating a costume? No, no I cannot.
There is simply too many aspects going into the creation of a costume. If you however are refereeing to how I pick my costumes and what I tend to do first, then we have another story.
I only cosplay characters that I find a strong connection or passion for. So, an amazingly well-thought and well-developed character always captures my attention. It is rarely a character design that captures me – it 90% of the time is his or her personality. After I pick the character I usually do weeks and weeks of research into looking the character up and down to get a full 360 views of how this character looks and then I hunt for the right materials, draw out patterns to the best of my knowledge and ask my many wonderful cosplay friends for advice if I find myself lost.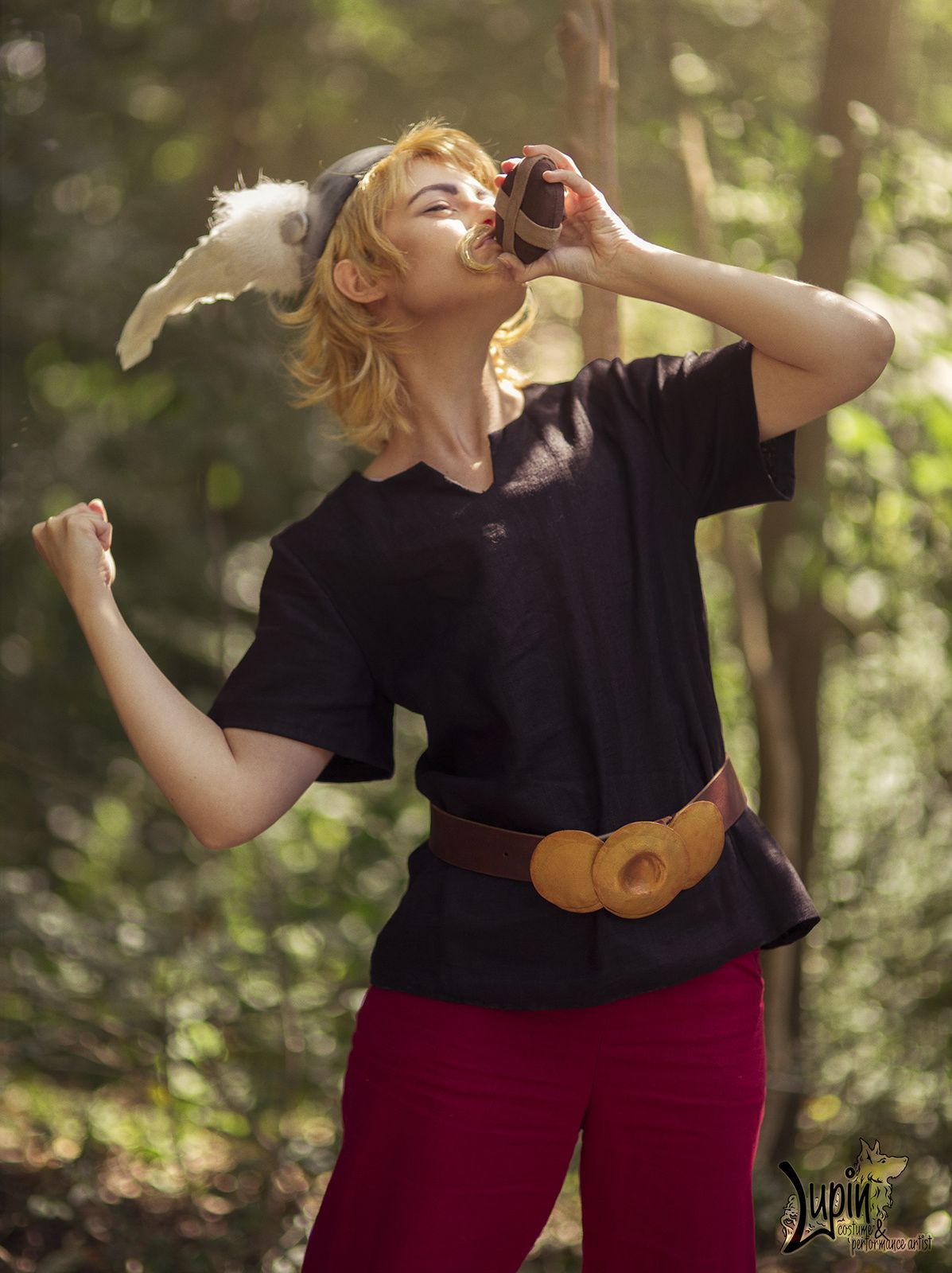 How does a day convention? (preparation, photography, meeting with fans)
Mainly I use my time by hanging out with my friends, I don't see myself having many fans, but mainly a wonderful pack of followers who enjoys my work, and I always appreciate hearing from these people around the world. Amongst other things I love to see some conventions as a deadline for me and my cosplay partners to prepare cosplay show performances. As I mostly enjoy to act on stage while I'm in costume, rather than just walking around the corridors of often too crowed convention halls.
I'm not particularly fund of doing photoshoots at conventions, as I always tend to not being able to focus 100%, and it can be a challenge to find the right chemistry with some photographers. So, doing cosplay performances and meeting people is what I tend to spend my on.
What are the positive and negative aspects of cosplay?
For me it's the transformation. The whole thrill to know if I can somehow transform myself into my favorite fictional characters - and most of all to honor the people who created said characters.
There is so many emotions twirling around when being a part of a cosplay and specially when devoting into a cosplay performance and indulging so much in characters that makes them come alive to show an audience why YOU love this character, show, movie, comic and so on. That truly is my favorite part about cosplay.
I tend to never putting a hold on myself and say it's "impossible". There is so much growing in my creativity from when I started to where I am now. Achievements which I've been giving through blood, sweat and tears has made me see that I just need to try everything that I set my mind on doing, whether it be a performance, new technique or seemingly untouchable characters.
Negatively the social medias create the biggest discomfort for me around cosplay. It is both the most amazing platform and the worst for a cosplayer to experience. It can create a lot of self-doubt as there tend to be a constant battle and race to be the best, biggest, first and most treasured look-alike. I know I tend towards portraying characters as accurate as possible, however as 70% of my cosplays are of male characters, there is always a limit to what I can do. I am a woman, and while I love cosplaying my male characters I will never be able to do it as well as the real male gender, and therefore I know the attention towards my costumes will always be fare less than should a man cosplay the same character, regardless of my costumes being more accurate than the others. That is my own most insecurity, that I can never be deemed or seen as a success portraying the characters I love the most simply because, many on the "internet" think its "weird", or "wrong" or "fake".
It can keep me of the social media for weeks, maybe even months if that insecurity gets the best of me, and I know I'm not the only one having one thing about their cosplays they always feel is "wrong" or "never right".
But that is just none productive thoughts, and it should not be such a strong factor. However it sadly has become more and more common, though I see so many brave souls stand up for themselves and praises the hobby as it should be and I am so happy for these people and hope I'll one day be able to join them in their self-confidence.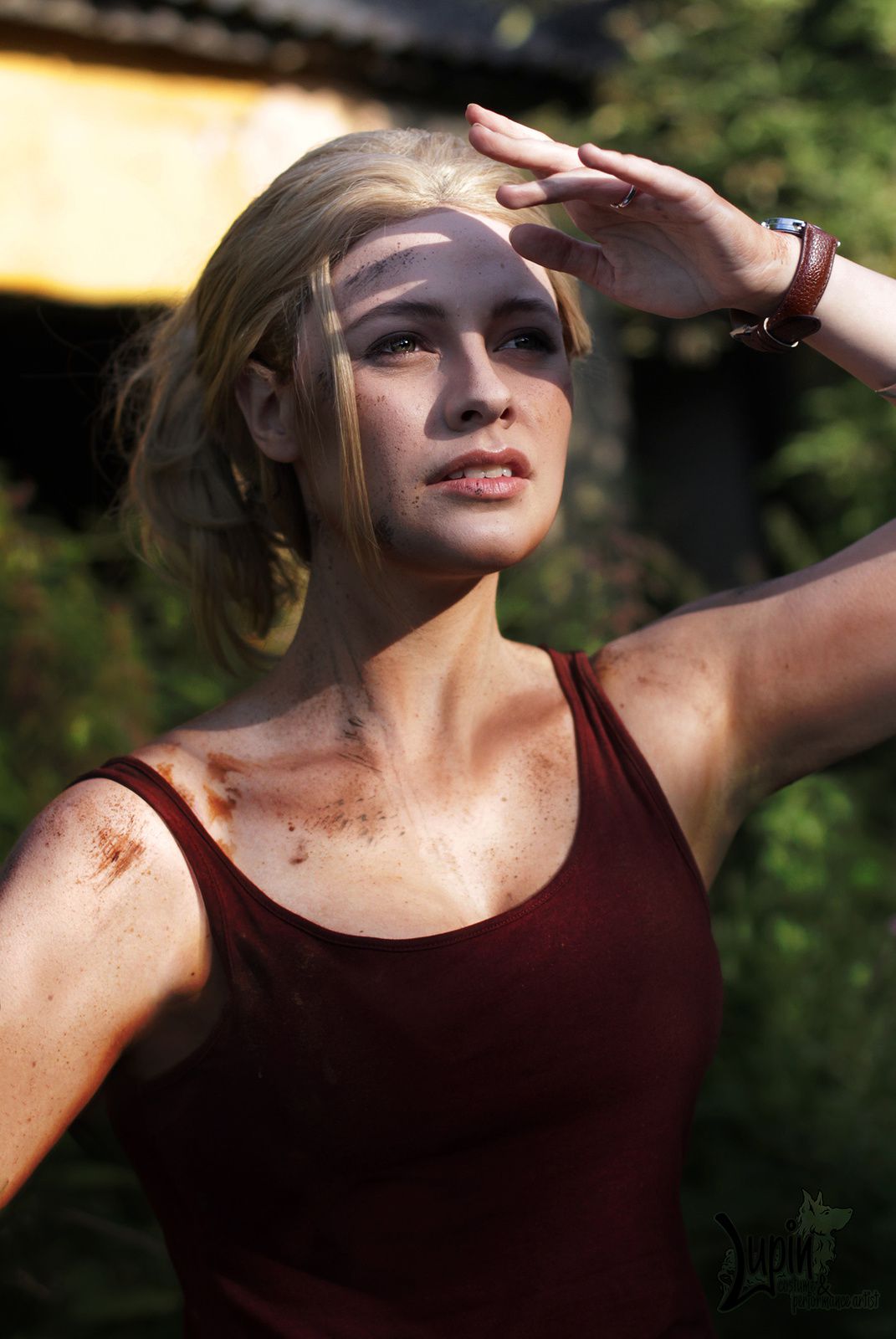 What is your favorite cosplay? And why?
That is my most disliked question of all - As I honestly love all the cosplays I have done, in one way or the other. There was always a reason to why they turned out the way they did, and why I desperately felt I wanted to use so many hours and money on bringing myself to best portray that character. But if looking at statistics in what I have worn the most, then it must be my Flynn Rider from Disney's Tangled. On a more personal level I would say Fili from "The Hobbit: An Unexpected Journey" because of the adventure and strong bond it was between my sister and myself.
Your next cosplay? Cosplay that you dream of doing?

Currently I'm working on Nyx Ulric from Finial Fantasy XV Kingsglavie, which I will try to finish around April next year other than that then I can happily say I have already finished many dream costumes! – So for my next "dream cosplay" I would say that it is Star-Lord from Marvel's "Guardians Of The Galaxy".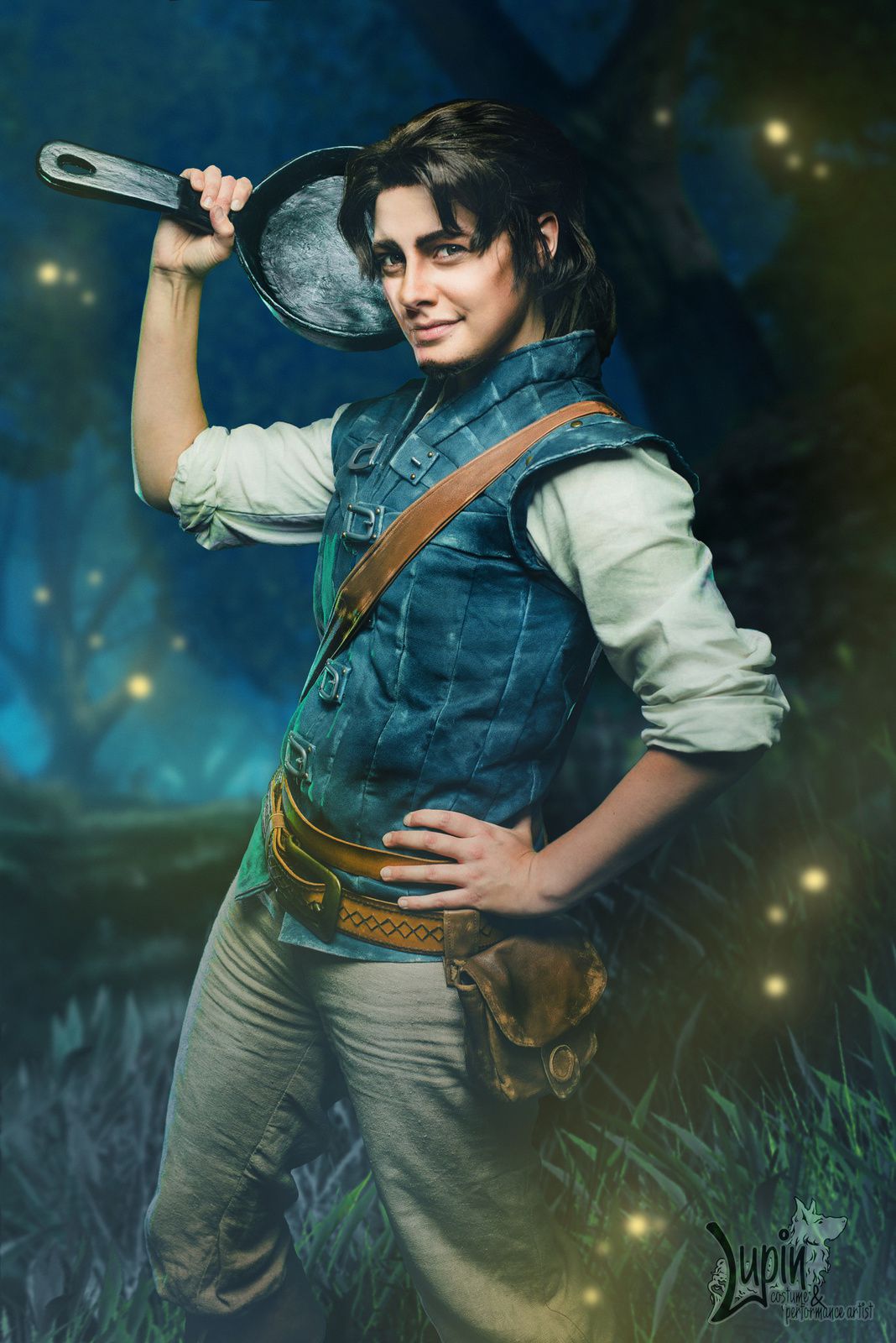 I do not hide it, it was an incredible joy, and a real privilege to have the opportunity to interview Lupin! An artist so talented, talented and incredible! A huge thank you, from the bottom of her heart!
To follow his work, it's here!